A host of big name contractors and clients will be looking to boost their supply chains across the North West during the event at the Etihad Stadium on Thursday November 17.
Running from 8:30am-2:00pm, the event will see organisations attending, including Balfour Beatty, BAM, Kier, Ministry of Justice and VINCI Facilities.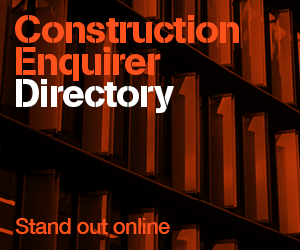 The event is sponsored by landscaping and fencing specialist Ground Control.
Constructionline COO, Rob Walton, said: "Over 500 like-minded businesses from the construction industry will be in attendance, providing a fantastic opportunity to connect, gain insight, build knowledge, and grow your business.
"The event will allow buyers and SMEs to come together for their mutual benefit, it is a fantastic chance to discuss upcoming work contracts and build long-lasting working relations."
Tickets are available to Constructionline members, and you can register here.