WICKER PARK — Roberto Clemente Community Academy is in the running to win a free renovation of its library — and the school's library is asking neighbors for help getting over the finish line.
Clemente, 1147 N. Western Ave., is one of 10 finalists from around the United States for the Cloud Cuckoo Land Library Makeover contest, sponsored by nonprofit Heart of America.
The winning school's library will receive new paint, furniture, books and a mural. Online voting in the competition is live, and participants can vote daily until Aug. 10. A winner will be selected by mid-August, according to the contest's rules.
Clemente librarian Andie Townhouse said the repairs and new furniture are desperately needed at the high school, which sits on the border of Wicker Park and Humboldt Park. When she was hired last year, she was the school's first librarian in 13 years, she said.
That meant Townhouse had to basically restart Clemente's library program, including getting rid of dated and often inappropriate books, like hundreds associated with the Church of Scientology, she said.
"The message at the time felt like, 'Is this what our kids deserve? These old broken, yellowed books?' Like, is that the message? And so then that became the real impetus to really apply for new furniture, and maybe rethink the space," Townhouse said.
Townhouse said she's received some funds for new books from the school district, but it's only gone so far, especially as costs have risen recently.
Townhouse is eager to expand the programs she's started in the past year, like tutoring sessions and growing hydroponic vegetables, she said. The renovation would be a big step toward that goal, Townhouse said.
"Just imagine the possibilities and the ways in which like new study groups can be formed and the openness of the space and how people can meet people and rethink their learning and all of that could be done, just in this multifunctional, multipurpose space," she said.
"Do our kids deserve this old broken library with books nobody wanted? Or do they really deserve just such a beautiful space? And they do. It's time, it's like totally our time."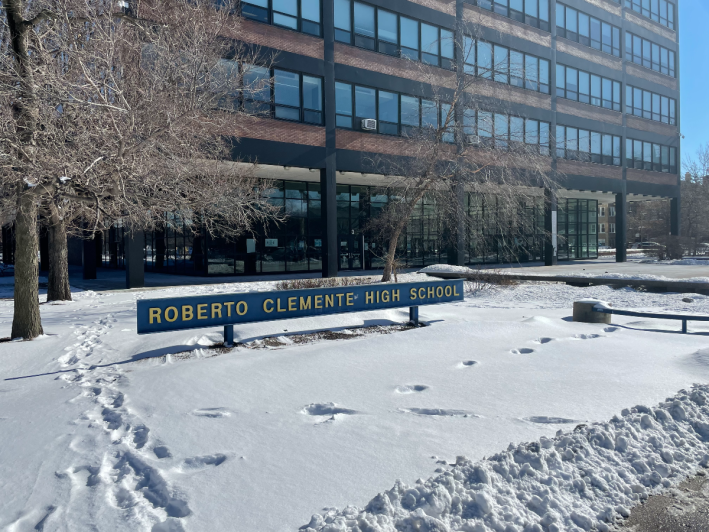 Listen to "It's All Good: A Block Club Chicago Podcast":